After beating the Dallas Empire, 5 maps to 2, in a best of 9 series. The Atlanta FaZe are the CDL Stage 1 Major Champions, taking home the $200k prize.
Atlanta's total record for the major was an astounding 11-2, in which they only dropped 2 maps to Dallas in the grand finals, who they previously swept earlier in the tournament.
During the major, Chris "Simp" Lehr led the charge, as he exemplified high levels of play throughout the tournament. Specifically in the final game of the series, where he had an astounding 12-3 score during Search and Destroy on Raid. Simp was also awarded the MVP of the CDL Stage 1 Major.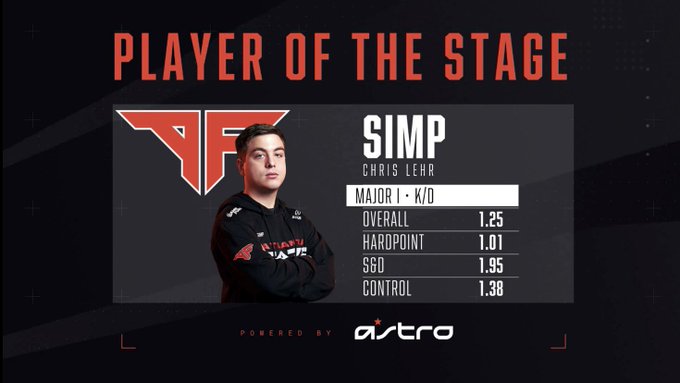 Though the Dallas Empire performed well throughout the tournament they could not match Atlanta FaZe. However, they will still be taking home $120k for their efforts at this tournament. In addition to this, the New York Subliners finished off the podium winning $80k. Meanwhile, Chicago Optic finished fourth place.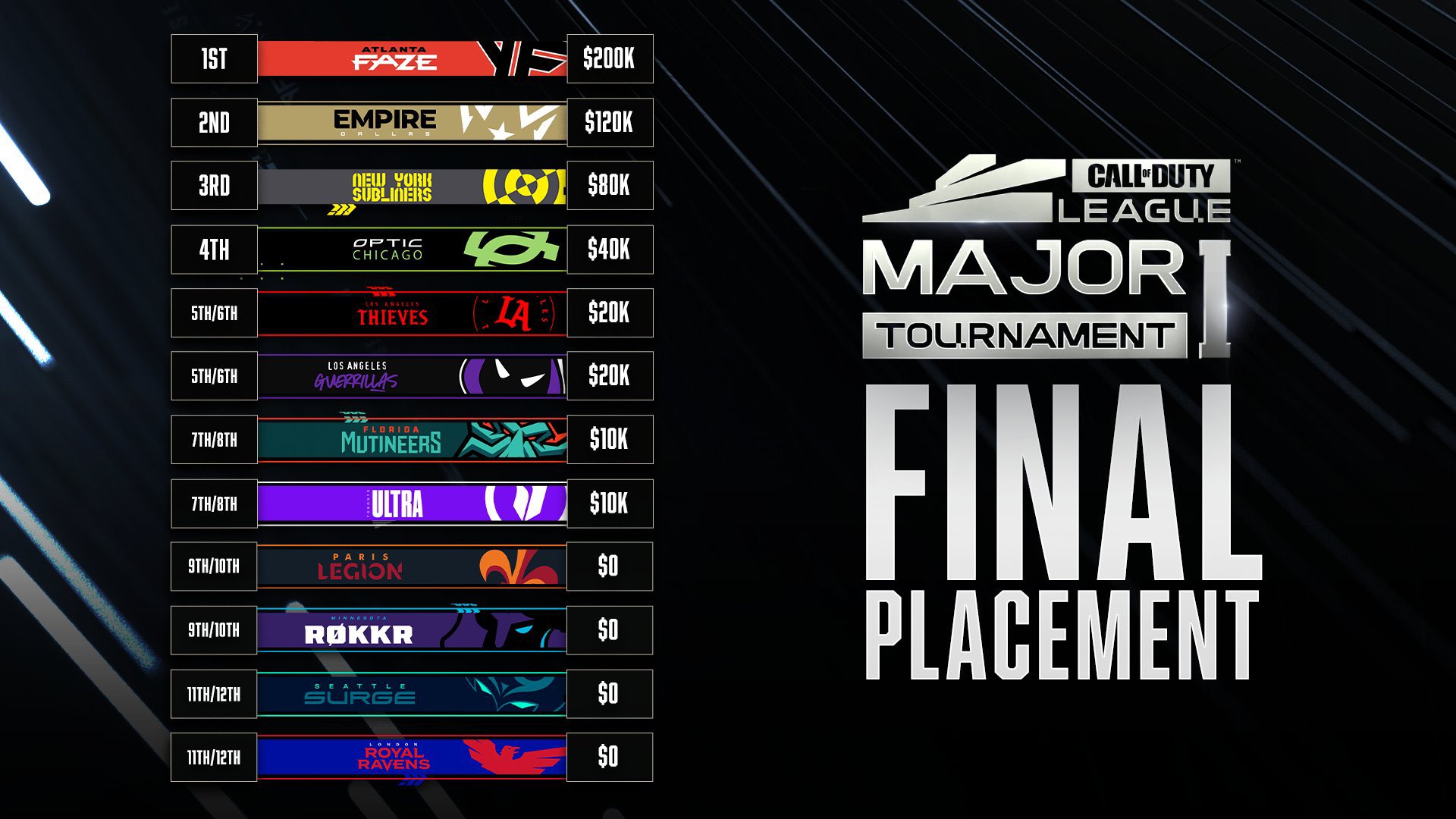 After the first major, CDL fans can rejoice as there is much to look forward to in the future. The season is still early and there is a large opportunity for all teams to fight for the world title. The season is only just getting started.
Enjoy this piece? Don't forget to share our work with the buttons below. Also, be sure to follow us
on Twitter to get the latest gaming news straight to your feed.