Valheim isn't one of those games that will hold your hand the whole way, like Pokémon Sun/Moon, or Diablo III. It throws you into an afterlife's wilderness and then just *leaves*. Here some Valheim tips that may help you in your journey.
The Wind
While you're playing, you'll be able to see little wind wisps flowing through the air and an arrow on the mini-map that changes direction. This is the direction of the wind. And in Valheim, the wind carries your scent.
Animals such as deer and boar can smell your scent and be alerted to your presence much earlier than if you take care to be upwind from them.
It should go without mentioning, but the wind also affects sailing. I mean come on… do I even need to explain that?
Spawn Locations
Certain resources and animals will only spawn in certain biomes or near certain terrain features. For example, boars will always spawn near water and deer will always spawn in the Meadow biome.
Flint will also always spawn in and or near water, be it a river or the ocean itself. Take note of where you find a creature, enemy, or resource. That's most likely where you'll find it again.
Learning to Craft
The way you learn to craft different items, weapons, furniture, etc, is by simply picking up resources. Pick up one of everything you find and see if it unlocks a new crafting recipe.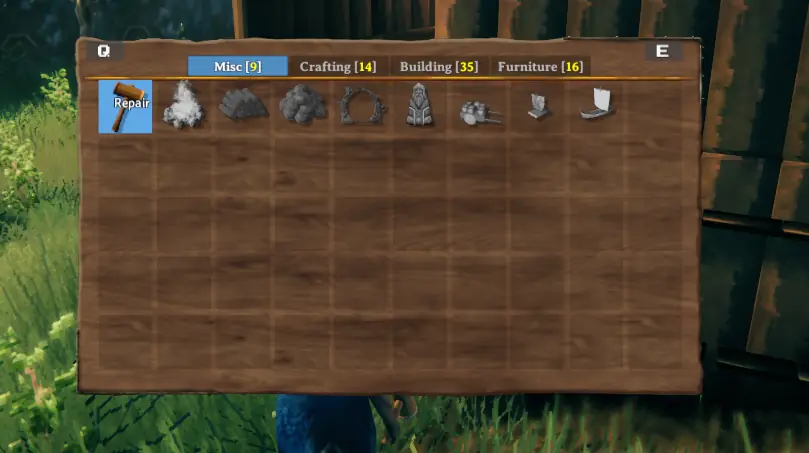 Make Deforestation Fun
There may come a time when you need a large amount of wood. Instead of running around and punching or axing every tree you find, you can use nature against itself.
When you cut down a full size tree, the trunk falls and will roll downhill. And this does MONDO damage. If you cut down a full size tree and aim it so the trunk rolls down a hill… into more trees… free lumber services. It's like cannibalism, but vegetarian!
Make sure you're careful though, this can kill you just as easily as it will knock down other trees.
Did these tips help you die less in Valheim? I'd say 'not die', but it's Valheim so it's going to happen. Let us know in the comments below.
Enjoy this piece? Don't forget to share our work with the buttons below. Also, be sure to follow us on Twitter to get the latest gaming news straight to your feed.