Today MAD Lions have secured their place at the 2021 Worlds Championship after winning their match against G2 Esports 3-1. We had the pleasure of interviewing Carzzy, ADC for MAD Lions, just after the match to talk about the upcoming clash against Rogue next week. The rematch of Spring Split Finals for the spot in the Summer Finals will be next saturday!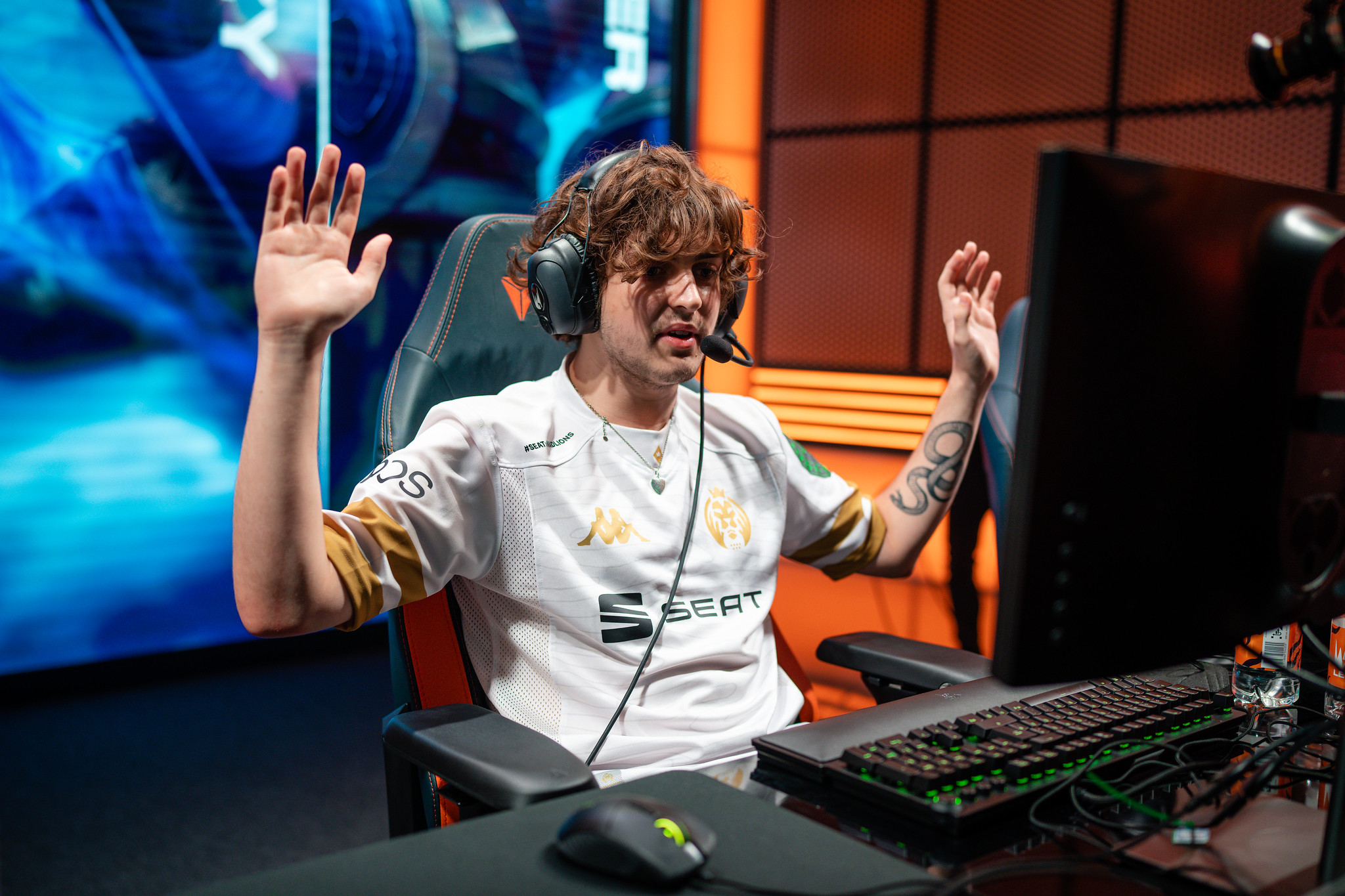 Written below is the transcript of Carzzy's interview. Bold font goes for our questions and standard font signals MAD Lions' ADC's answers.
We have the pleasure to have with us Carzzy, ADC for MAD Lions after today's match against G2 Esports. First congratulations on qualifying for Worlds! How does it feel to qualify for the biggest League of Legends tournament your second year in a row?
Hello! I feel great! We put a lot of work in the team, as a group of teammates, and even though we had kind of like three rough weeks now where things didn't go our way and we had a lot of clashes maybe, it was pretty good today and we played out of our minds so I'm really happy with the result.
Today you went up against Rekkles, who said he'd bring an "opera of death" in playoffs, however you grabbed the win over G2. Do you think you stopping their momentum will heavily change the rest of their playoffs run?
I mean it's G2 so you can never count them out, so we could see some comebacks and see them going back to finals, so it's hard to say.
During an interview we had with your coach, Mac, he said that MAD was a very different team coming into playoffs.
Would you agree with me when I say this series delivered on that statement?
Definitely we're better when playing Bo5 and I think we're the fastest EU team to adapt against another team, so playing Bo5 against us would be quite scary.
Looking forward to next match we've got a spring finals rematch next saturday between you and Rogue. Will we see the same story? Or do you think Rogue could give you a hard time?
I think Rogue is gonna give us a hard time, but I have full trust in our team and I feel like we're gonna bring it home once again!

One last thing I'd like to ask you today is related to somethig that Dylan said at the analyst desk after the third game, he said that for your team it was kind of expected to qualify for worlds almost immediatly and this would always put a lot of pressure on players. How much did this affect you and the rest of the team today?
To be honest I don't think it affected anyone, we don't feel pressure in Bo5, it's more in the Bo1 where we're struggling a bit. But once we're in Bo5 I think everyone is feeling fully confident I d' say. It's pretty easy for us to play and win in Bo5.
Thank you Carzzy for you time and good luck on you next match!

Thank you very much and goodbye!