The LCS Spring 2021 MVP has been awarded to Cloud9's Robert "Blaber" Huang, beating out Team Liquid's Alphari and 100 Thieves' FBI.
Related Posts
The LCS Spring 2021 MVP award is Blaber's second, as he also won the MVP award in the spring split of 2020, where he continued to win the spring split playoffs. Blaber has won two MVP awards in three splits, ever since becoming Cloud9's starting jungler.
Alongside Cloud9 mid-laner Perkz, and bot laner Zven, Blaber made the 1st-all-pro team, while their team dominated the regular season and are guaranteed a spot in the midseason showdown finals.
Blaber is the only player in the spring split to win two "Player of the Week" awards. Winning this award in the first and fourth week of the season.
Blaber also leads all LCS players in "Player of the Game" awards with 7.
After an astounding rookie season in 2020, Blaber has continued to demonstrate his dominance in the jungle. The American born jungler shows his strength in-game through his aggression and mechanical prowess.
After being paired up with Luka "Perkz" Perković this season, they both showed their strength specifically through their synergy.
The duo performed at an extremely high level all season, exemplifying their excellence in their mid-jungle 2v2. Which was easily the strongest during the 2021 spring split.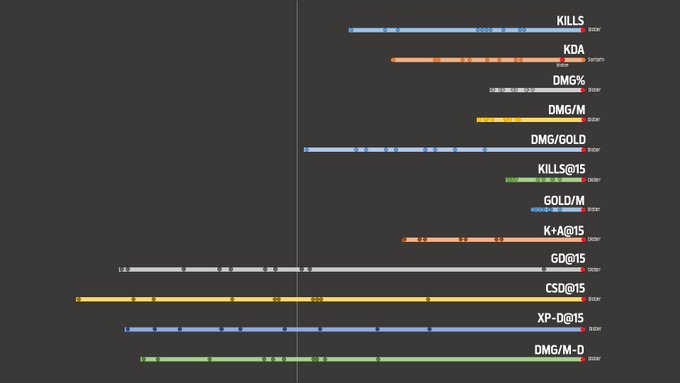 Blaber's MVP performance this season can be exemplified through his dominance through all major statistics.
The American jungler leads all major stat categories for junglers except for KDA, which is led by Team Liquid's Santorin.
Team Liquid is set to face TSM on Saturday April 10th.
Meanwhile, Blaber and the rest of Cloud9 are in the finals of the midseason showdown and will face the winner of the previous match on Sunday, April 11th. Blaber will be looking to win his second LCS title in three splits.
The winner of the midseason showdown will be invited to participate in the mid-season invitational which is held in Iceland.
Enjoy this piece? Don't forget to share our work with the buttons below. Also, be sure to follow us
on Twitter to get the latest gaming and esports news straight to your feed.