Last year, Riot Games, the creators of League of Legends, announced multiple new projects. One of these projects (codenamed Project A) is a tactical first person shooter. It seems that the real name of the project will be called Valorant. Project A Community Account (not associated with Riot Games) reported that Riot Games registered a trademark for the name "VALORANT"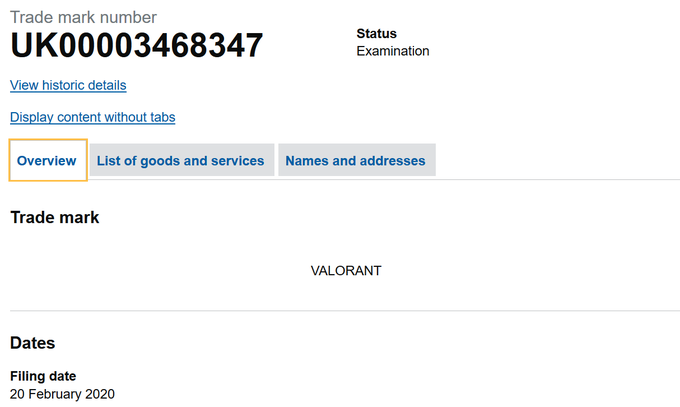 Riot Games announced many other projects they were working on last year and this could be a name for an other project.
The first Project A hero was also leaked, showing 3 different hero names, abilities and more. "Sage", which seems to be a support hero has 4 different abilities: "Barrier Orb" which places a wall to protect you from enemies, "Slow Orb" that will detonate upon landing that will slow and ground players caught inside of it, "Healing Orb" that can heal yourself or an ally over time, and finally, "Resurrection", which we assume will be the hero's ultimate ability. Resurrection will begin to resurrect an ally. After a few seconds, the ally will be brought back to life with full health.
Here's an in-game look at Sage's abilities, starting with her "Barrier Orb", and it seems that the enemies can shoot down/destroy part of the barrier.
We can also see Sage's ultimate ability "resurrection" in use. It seems that it also shows in the kill feed when Sage uses resurrection to notify enemies.
Here's a first look at the hero named Viper. This screenshot was taken from the Project A announcement back in October. As you can see, the images match up, starting with the image above showing the name and icon of Viper to the kill feed on the images below showing the same icon.
We can also see Vipers abilities in action, starting with what looks to be a grenade which will block the view of enemies or even trap them for 7 seconds. Disclaimer: this is all from early development gameplay we have seen on the Riot Games YouTube channel, so this could be changed by now.
There also may be an aim training course as shown in the announcement, called "Shooting Simulator" which has your score and a timer.
Here's a quick look at the "buy menu" concept that someone made based off what we saw in the announcement.
Another leak shows a streamer playing League of Legends. He reveals his desktop which has an application "ProjectA Alpha -NA" which could mean that the game is being handed out already to content creators and streamers ahead of a possible beta launch coming soon.
That's all the information we have so far on Project A/Valorant. More information is set to be released March 2nd, so check back with us then. Let us know your thoughts on Project A. Also, make sure to follow Gamezo on Twitter for the latest updates and here for the latest esports news in full.