We had the chance to talk to Jakob "YamatoCannon" Mebdi, Head Coach of Fnatic about the team's performance so far in the LEC Summer Split 2021 and their preparation for this week's match against G2. Very interesting is also his take on the now-famous role-swap in the jungle for Bwipo and about Fnatic's newcomer Adam.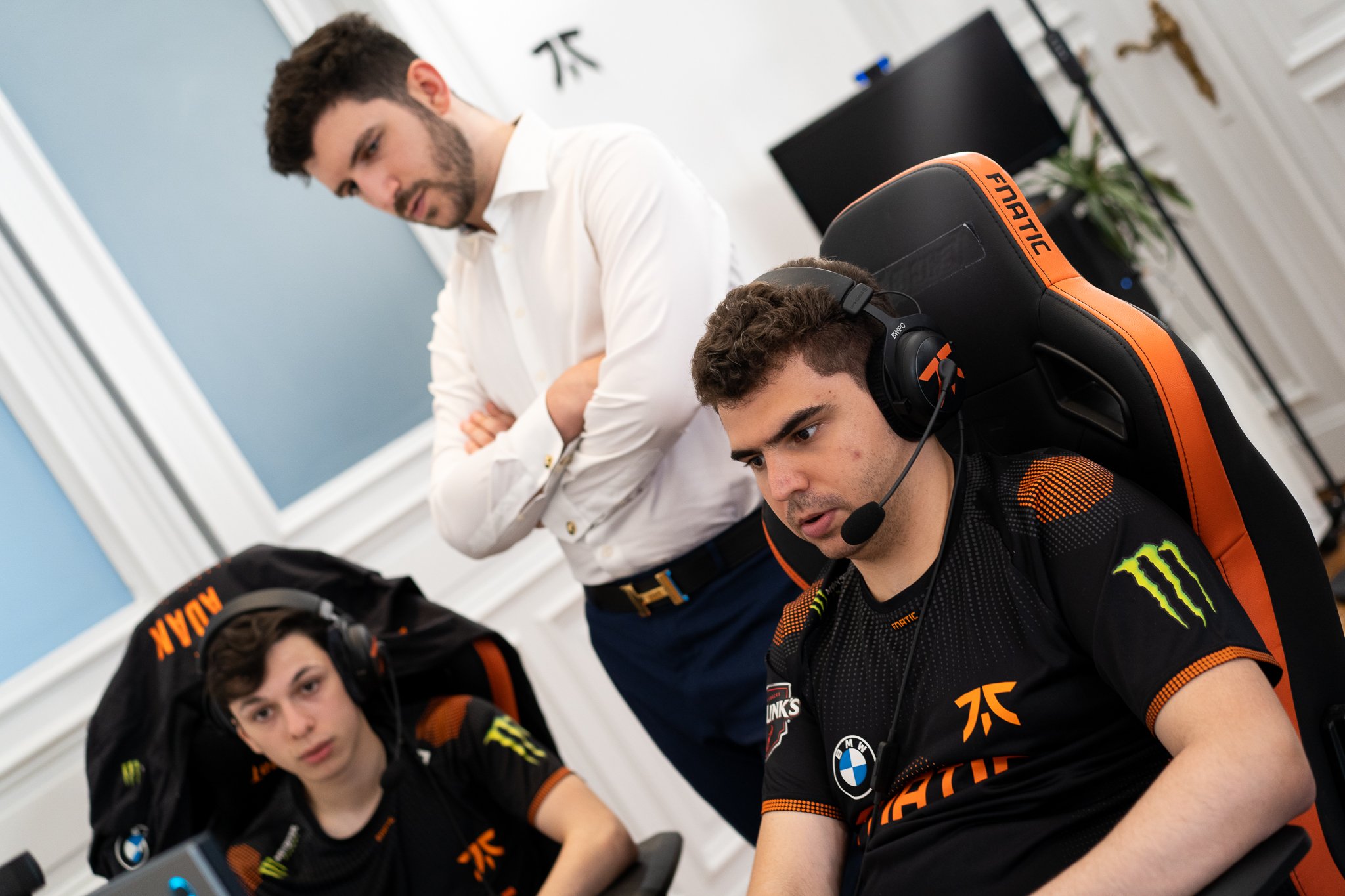 Written below is the transcript of YamatoCannon's interview. Bold font goes for our questions and standard font signals YamatoCannon's answers.

I'd like to start talking about how the Split has been for you so far, FNATIC hasn't had the perfect start of the split, but your recent win streak looks promising and impactful. What are your thoughts on the team's performance up until now?
I think always at the beginning of the split there's a lot of meta-questions because you practice against specific teams and you miss out on some key pieces of information and also you never know how different it's going to be for the players in the new dynamic they're in to play on stage and we figured it out pretty quickly and I feel like we learned a lot from our initial losses. I don't think that the teams we lost against are better than us or anything like that, I think they played well and punished our mistakes but now I feel like we've learned a lot and we're ready for any team that we might face in the upcoming weeks and also tomorrow.
So regarding other teams who impressed you the most coming in this Summer Split? because there have been a couple of changes in the rosters and in the staff of some teams.
I think there are just the usual suspects, I would say Rogue, MAD Lions, G2 are the teams that I'm paying attention to, I think there are some players that stand out from each team that you have to pay close attention to, I think for example for Astralis I think WhiteKnight is a good performer and I did a lot of research with my staff in regards of how he plays the game. I think there are some key players scattered across all the other team, but I would say that these teams that I mentioned are the most complete ones. Misfits are probably the team that we were excited about because of their standing but I think in the long term the other teams will catch up, but all I know is that they have good individual players and individual skills on that team: I think Vetheo and HiRit are strong solo laners.
And talking about key players, today the analyst desk mentioned how Bwipo's role swap has worked out so far, with Ender giving lots of praise to him. As FNATIC's coach, has he met your expectations or even exceeded them?
He has definitely exceeded my expectations. And I had very high expectations for Bwipo! Having worked with him for a Split I know what he's capable of and how critically he views the game. I think jungle is a role is where you can show off your game knowledge more than in top lane, so I think this has paid off greatly, I think the meta is perfect for him. I don't think jungle is as simple as people make it out to be and I think Bwipo was the type of person that thrives under the pressure of responsibilities, and jungle is the role that has the most responsibilities in the game.
Making any mistakes is something that the whole map will feel and Bwipo has been very very good in his decision making, 'cause that's what jungle is to me: reading the map state, reading the game state, taking a hard decision in the moment and I think he's delivered phenomenally! I'm very proud of him, he's continuing to grow and he's looking at the jungle in a very fresh perspective and I think it gives an edge against all of the junglers that have been jungling their whole career.
And one of the other key players that have been shining so far is Adam, and a couple of weeks ago Adam talked about how comfortable he is with the team, how has it been working with him so far?
I think Adam is a very talented player that has great potential, there's a lot of elements of the game that are tougher to teach, like team fight instincts and understandings when it's your moment to go in and understanding how to fight and just controlling your champion and feeling the rhythm of the game, I think these are things that are very though to teach and I think in regards to macro he's in a fantastic environment to learn these concepts because he's surrounded by players that have a lot of experience, so I think we're very fortunate to have him and he's very fortunate to have his first LEC rodeo to be with so many strong veterans. I think Adam will have a very long career in the LEC and I'm honoured to work with him now in his first Split. This man has had a fantastic career and I think it's only to go upwards, he just has to take in the lessons of the day-to-day and use the opportunity that he has and so far I believe he has delivered!
Regarding the match of the week I wanted to ask something about facing G2. How did you prepare the team to go against them and specifically to go against Rekkles?
Well, you know, each of the best of ones is equally important to me: I prepare towards G2 as much as I prepare towards Astralis, sometimes I even overprepare against the teams that are lower in the standings because these are games that you absolutely can't give away. Against G2 I think most of our preparation went into ourselves, I think when you're playing best of the one you can't structure your practice to focus on only one best of one, it's just impossible. There are some things we're saving more for the best of fives, there are some key things we've taken from the teams but in the end, it's all about figuring ourselves out because we're far from perfect and we're working on the things that we are weaker on as a team and if we do that correctly it will also grant us victories on the weekends too.
Lastly, before I leave you to rest I wanted to ask about the changes in patch 11.13 and the addition of the new Mundo that has been added today, do you think these things will bring a big change to the meta in the upcoming weeks?
I'm not entirely sure 'cause I'm still focused on 11.12 cause we're actively playing on it, but I think the nature of items like Hullbreaker and the Anathema's Chains the effect are so unique that they'll find places when they're going to be very very powerful, I think that the Chains removing tenacity and allow you to target one specific champion I think contextually I can think of many circumstances that that's going to be super good when the enemy team have one fed member or you're interacting with someone in the split push, I think that's going to be super interesting.
I think that the most significant changes though are at the gold of the towers, increasing that by I believe 250, I think that's going to be quite impactful, but overall I think we'll be seeing similar elements in the game and maybe we're going to see a shift from teams not to be willing to give up a second-tier turret for, for example, a dragon, cause I think a lot of the drakes and the souls have gotten weaker with the changes of some items, with the additional Serpent's Fangs, a lot of grievous wounds in the game, we might see less drake-oriented games maybe in the future, but I have to see how it develops and I can't reveal too much. And I can also admit that's I'm not too deep to thoughts in regards to the next patch because of course if I was maybe I could confuse my players on stage. We're drafting and I will tell them to buy Hullbreaker and buy the Chains to counter and they'll be very confused, and I want to make sure that doesn't happen.