After it was leaked yesterday, Epic Games has revealed that the Terminator series is crossing over into Fortnite with the Future War Set bundle now being available in-game.
A tweet from the Fortnite account revealed a transmission discussing the newest Hunters that would soon come to the game.
RELATED: Green Arrow Fortnite Crew Benefits Now Available
Although that didn't reveal what the new hunters were, the Sarah Connor and T-800 skins were then spotted in the PlayStation Store and shared across social media.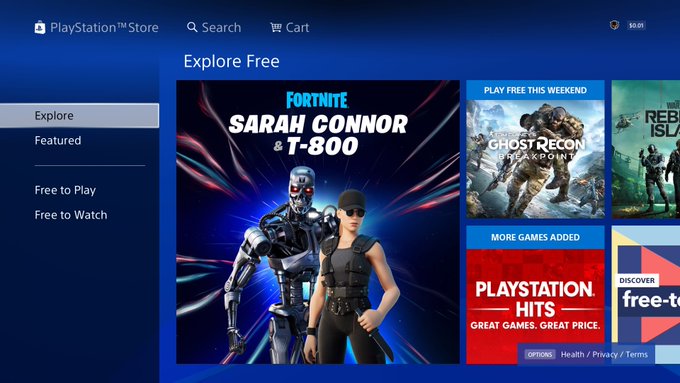 After it being leaked in the PlayStation Store, Epic Games officially revealed both of the new skins. Sarah Connor and the T-800 are the newest Hunters to arrive on the Island and they're both available in the store right now.
There are two variations that come with the Sarah Connor skin. This includes T-800 Endoskeleton Arm Back Bling and Combat Knife. Players who purchase the T-800 skin will have a built-in emote that will have your character give the thumbs-up. Just like Arnold Schwarzenegger does at the end of the Terminator 2 movie.
RELATED: Fortnite Performance Mode Gives Better Options to Low-End PCs
The Future War Set bundle is available to purchase now for 2,800 V-bucks. You also have the option to buy them separately if you desire. Sarah Connor skin is 1,800 V-bucks and the T-800 is 1,500. You can also buy the Cyberdyne Salute for 300 V-bucks.
What do you think of the Future War Set bundle? Was the Fortnite x Terminator a good cross over? Let us know by leaving a comment!
Like what you see? Don't forget to share our work with the buttons below! Check out our other Fortnite content. Also, be sure to follow us on Twitter and check out our YouTube Channel for more great content from the Gamezo Team!