Ushering the Lunar New Year is League of Legends and League of Legends: Wild Rift's crossover event: Lunar Beast. The event begins on February 4 and features new skins and loots!
To celebrate the start of the Year of the Ox, Riot Games has announced an event for both League of Legends and its mobile counterpart, League of Legends: Wild Rift.
League of Legends: Lunar Beast Event
On February 2nd, League of Legends released a cinematic announcing the event's release just ahead of the Chinese Lunar New Year which is officially on February 12 this year. The video is set in a futuristic cyberpunk-meets-oriental 2057, where a special team is chosen every year to defend the town from a 'lunar beast' that comes to wreak havoc on the celebration.
This year, the team which will flaunt Lunar New Year skins is composed of Darius, Jarvan IV, Annie, Alistar and Fiora. League of Legends will also have a special skin for the newest champion, Viego, as well as Aphelios.
The return of ARURF (All Random Ultra Rapid Fire) coincides with the release of the event. You can find more information in our Patch 11.3 Notes: Changed Champions and Items, New Skins article.
League of Legends: Wild Rift
Wild Rift also released their very own Lunar Beast event trailer the following day on February 3. With the same setting, the Wild Rift differs with the showcase of a Wild Rift-exclusive Miss Fortune skin. After the conclusion of the Yordle Expedition event, Lunar Beast will be running from February 4 to March 3.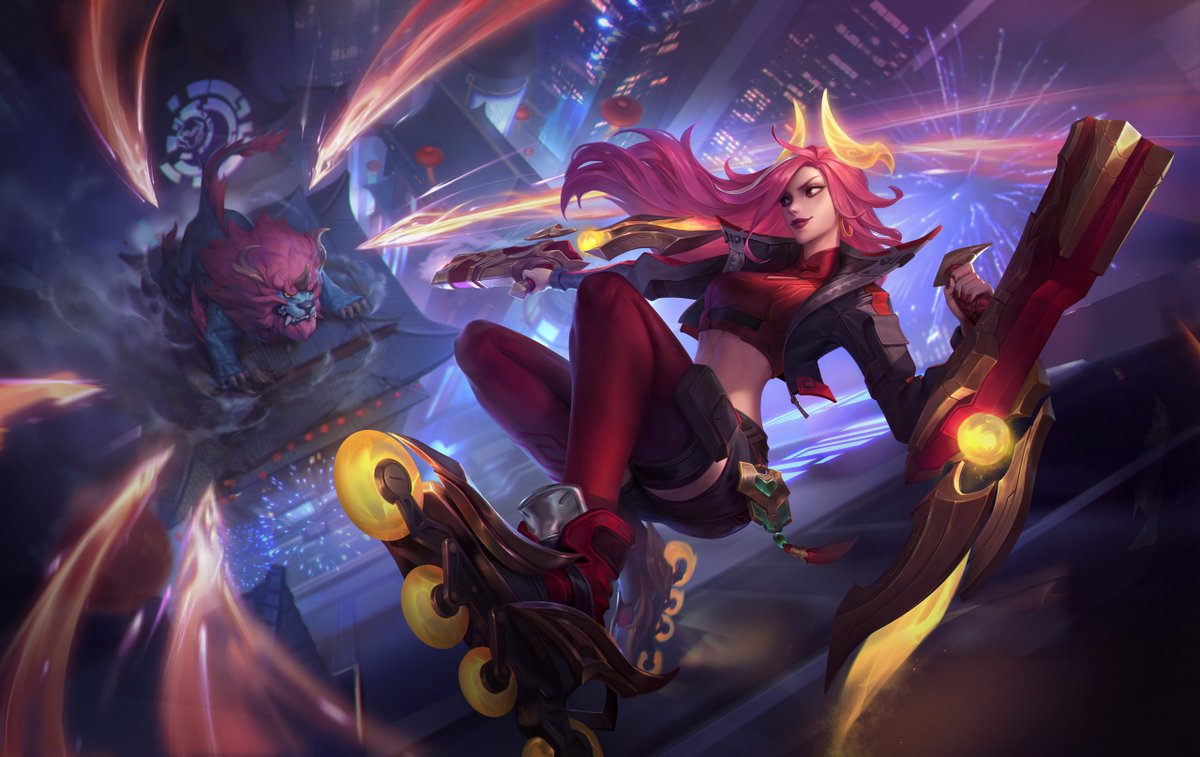 Players will have the opportunity to choose a relic to power up. And as they complete missions and earn tokens, they will be able to spend them on items in the event shop. Receive exclusives when you empower all relics.
Wild Rift also noted a Lunar Lovers event towards the end of Lunar Beast, which will feature duo Xayah and Rakan. Will you participate in the Lunar Beast Event?
RELATED: League of Legends Season 11: Meta Breakdown
Enjoy this piece? Don't forget to share our work with the buttons below. Also, be sure to follow us on Twitter to get the latest gaming news straight to your feed.