G2 takes down MAD Lions in the first game of 2021: the top team from Europe have asserted their dominance once more! The first game of the season lasted more than 30 minutes and it's been a great start to the season, certainly, the games to come will be as exciting as the first one of the year.
Ever since the 2020 Spring Split the very first game of the split has been G2 vs MAD Lions, which created hype and tension between the teams. Each first match since then has been won by G2, this time everyone thought that MAD Lions was going to win the first game of 2021.
RELATED: League of Legends: Patch 11.2 Items Changes
This match was also the first appearance for Rekkles with G2, he picked one of his mains, Sivir, and got to play exactly how he wanted: late-game spike with a heavy farming phase in the early game.
RELATED: League of Legends: Patch 11.2 Champion Changes
G2 were able to pick up the pace slowly, showing exactly why they were the best team in Europe over the last few years, turning the kill total in their favour and gaining a crescent and overwhelming gold lead.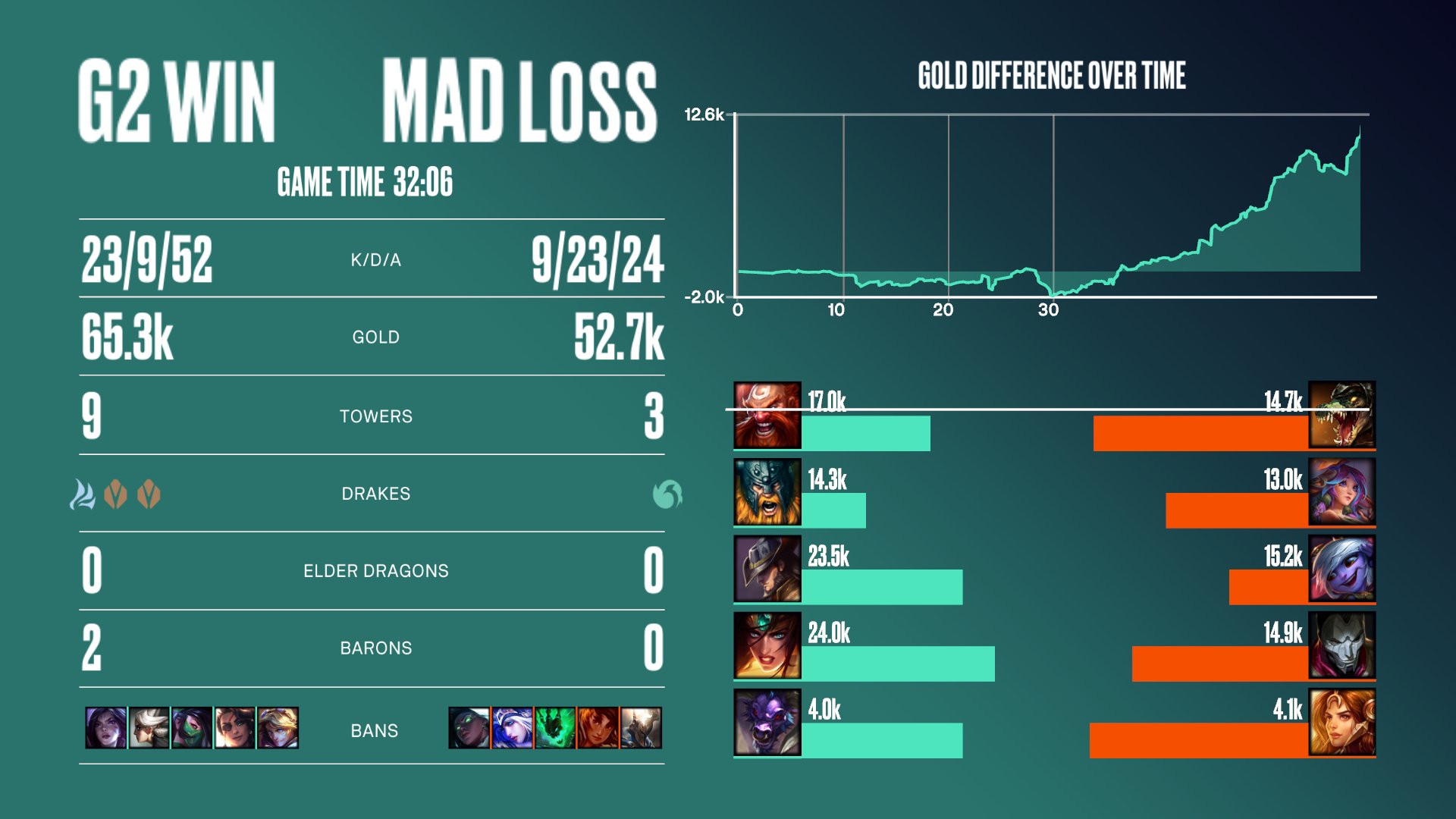 Even though it looked shaky at times, G2 managed to control the enemy team and after Rekkless got few kills he went on to carry the game, managing to steal a drake and finishing the match with a KDA of 9/0/9.
G2 will face off against SK Gaming on January 23rd! Every game can be watched on lolesports.com.
Like what you see? Make sure to follow us on Twitter and check out our YouTube Channel for more great content from the Gamezo Team!