Something that cannot be discredited as essential to RNG's title win was GALA's dominance as an ADC and his power pick that he dominated on throughout the tournament. GALA was also named the tournament MVP.
After winning MSI 2021, Royal Never Give Up (RNG) have cemented themselves as two times MSI winners. They defeated reigning world champions DWG KIA in a gruelling and hard-fought best of five series.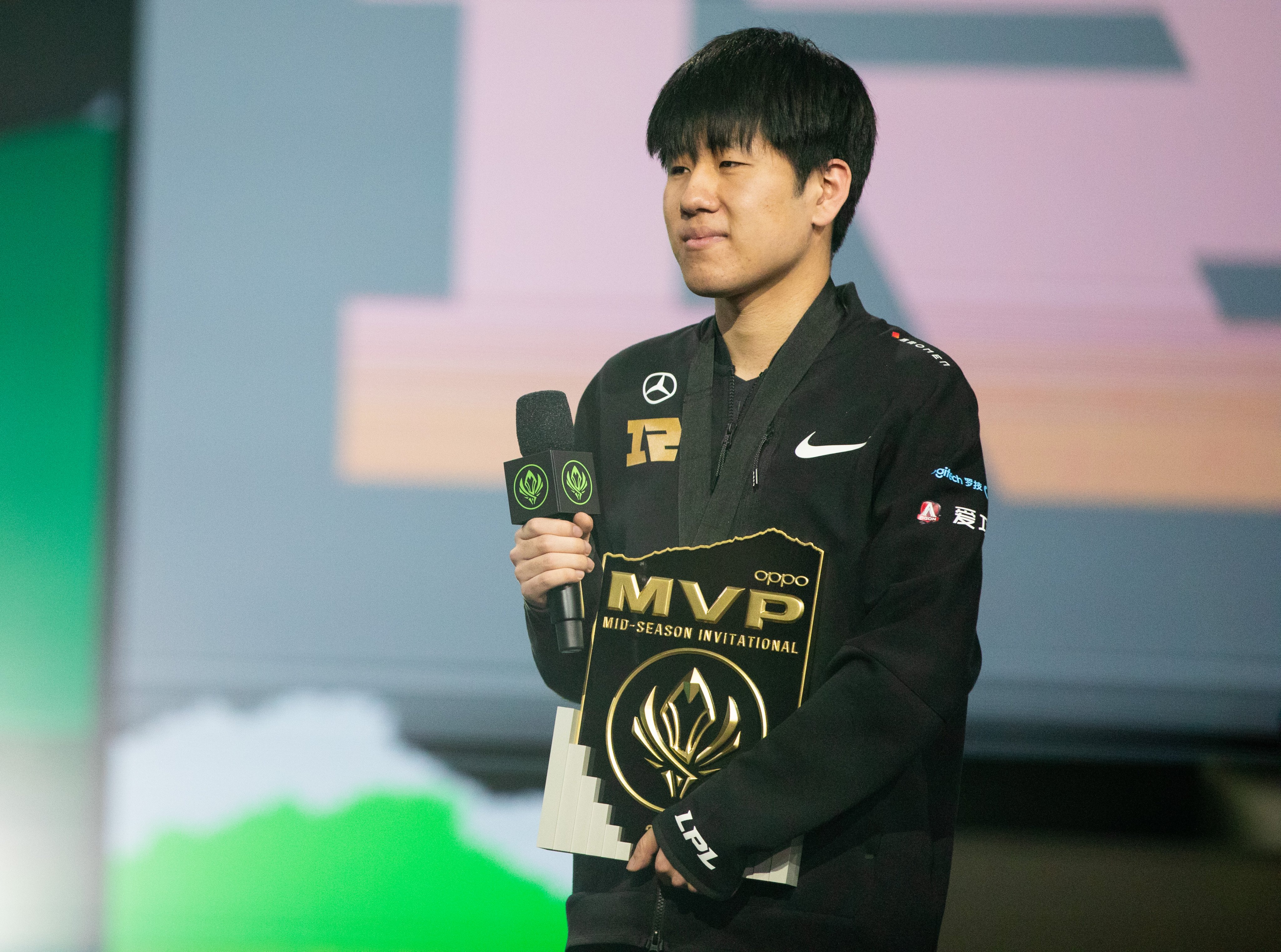 GALA being the successor to UZI, the great and legendary ADC that was formerly on RNG is something of great pressure. However, he had risen to the challenge and showed his talent through his high mechanical skill.
Royal Never Give Up's GALA has dominated throughout the tournament and is evident through his stats. Throughout the entire tournament, he finished with an average KDA of 5.7, 10 CS/M, 65.7% Kill Participation, and 28.1% Damage Percentage.
These key statistics are at minimum top three in his role. What this shows is that GALA dominated in the key statistical categories that are the most fundamental part of the game.
Kai'sa was a major fan favourite ADC pick, and it was one of GALA's signature champions. GALA played this champion the most out of any champion throughout the tournament, with 16 games. His next played champion was Varus, who he picked three times.
GALA dominated on this champion with his 75% win ratio, and 5.2KDA.
GALA was also able to show his team play with this champion with his 70.3% kill participation on the champion, using her abilities to deal maximum amounts of damage, and ultimate for getting involved in combat.
This play shows the skill that GALA had on Kai'Sa using her ultimate to engage and start a fight as an ADC that lacks crowd control. GALA was able to pick off an enemy which created a 4v5 fight so that his team would have an advantage for the rest of the fight.
GALA and his signature Kai'Sa pick dominated MSI 2021 on route to their second title, which means that RNG looks towards the LPL summer split where they look to qualify for the world championship. RNG is looking towards winning its first world championship.
All statistics from gol.gg