At the start of the 2021 LCS Spring Split, fans were not expecting Cloud9 to be dominant due to the lack of experience and skill because of their top laner, Fudge.
Fudge was one of the new players on an already strong Cloud9 roster as he was promoted from Cloud9 Academy, and he replaced the constant backbone of the team Licorice. However, Licorice and two Cloud9 Academy players were sold off to Flyquest, giving Fudge the opportunity to be in the starting position.
In addition to the subtraction of veteran top laner Licorice, there was also the fact that Fudge became a North American resident as the Oceania league was disbanded and all of the OCE players became resident NA.
This meant that he was able to represent NA as a North American, without filling a valuable import slot that was already taken by newly signed superstar Perkz, and, constant performer ADC Zven, on the Cloud9 roster.
Ibrahim "Fudge" Allami had his debut for Cloud9 at the LCS Lock-in tournament, which was a new tournament that was meant to kick off the season. Though Cloud9 fought hard in a tough best of five series, they ultimately faltered and lost to Team Liquid in five games.
Team Liquid had also signed superstar top laner Alphari, who constantly outperformed Fudge throughout the tournament, showing problems and a lack of experience.
Team Liquid's Alphari dominated Fudge in four of the five games which kicked off his MVP candidate season (which he placed second) and cemented himself as the best top laner in NA for the regular season.
However as the season progressed, Cloud9's fudge grew and slowly started to play better and develop himself as an elite top laner.
Cloud9 eventually defeated Team Liquid at the Midseason Showdown and Fudge became an LCS champion.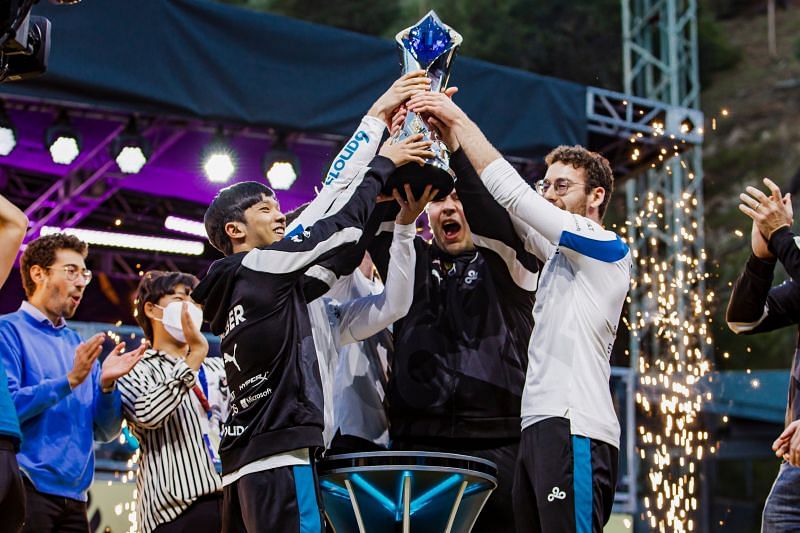 In this best of five rematch against Alphari and Team Liquid, Fudge was able to hold his own and even beat Alphari in some instances.
Throughout the Mid-Season Showdown, Fudge outperformed Alphari with a 4KDA compared to Alphari's KDA.
Fudge also lead all top laners in the fewest deaths (2.3), and the second highest in average assists (7.3). Though not dominant statistics, he was doing his fair share of his team's work and contributed to his team's success as they earned an invitation to the Mid-Season Invitational, as the North American representatives.
At the MSI, Cloud9 has had a tough start to the tournament, dropping the first two games but winning the last four in the group stage to secure their spot in the rumble round. They finished the group second behind DWG KIA with a 4-2 record.
Cloud9 are currently 2-6 in the rumble stage, and the hopes of them advancing to the semi-finals look slim, Fudge has been the best player for Cloud9 throughout the tournament.
Fudge was an instrumental part of Cloud9 defeating Royal Never Give Up, as his Lee Sin performance was near perfect.
Fudge was able to use his mechanics and technical ability to flank and force fights on RNG when they wanted to disengage. This allowed them to take the lead and ultimately upset the LPL giants.
Fudge also outperformed RNG xiaohu, who is regarded as the best top laner at this tournament in this game.
Fudge's Lee Sin is currently undefeated with a 2-0 record. However, it has also been banned 71% of the time against them.
Though Cloud9 had handed RNG their second loss of the tournament with Fudge's excellent Lee Sin play, they also dropped a game to PentanetGG, who is from the disbanded OCE region, from which Fudge originates.
Cloud9 are now forced to run the table if they want to advance, and even if they do win all their games, they need either MAD or PSG to drop games.
The NA representatives look like they will be headed home, however, there still is a slim chance that they are able to advance through to the semi-finals.
Though a disappointing finish, they can still take away several things. Such as their ability to beat world-class teams such as DWG KIA (in the group stage) and RNG (in the rumble stage).
Cloud9 will also be coming home with some extra experience against world class teams.
As for Fudge, he has only shown more development and growth, as he returns to North America with the confidence knowing he can perform on the world stage against the world's best.