Teamfight Tactics is always evolving, and that means some units don't make the cut! Here's our ranking of all the units that won't make TFT Set 4.5 in the Festival of Beasts update.
Teamfight Tactics has undergone several changes since its unveiling in June 2019. The latest major change is the mid-set update Festival of Beasts which will be released in patch 11.2. This patch brings with it several new units with which new and interesting compositions can be built.
Unfortunately, this patch also marks an end for some other units. TFT Set 4.5 is sure going to be exciting! Let's take a look at the units to whom we will be bidding farewell to as well as their impact during this set.
20. Hecarim
Unfortunately for Riot's resident centaur, his TFT debut was far from his most powerful form. His traits certainly did not help him out as Elderwood compositions favoured Brawlers for their front line and the game had more versatile Vanguards. This sadly left Hecarim as a synergy piece to be bought earlier and sold off later.
RELATED: League of Legends: Hecarim Season 11 Guide – How To Play, Best Builds & Runes
19. Xin Zhao
Xin Zhao was yet another unit whose synergies felt a bit lacking as they also allowed for limited flexibility. In duelists compositions, he would be bought in the mid-game to help carry but eventually be replaced by Lee Sin.
In warlord compositions, he was supposed to be the secondary carry but often would not even be bought other than for synergy reasons or for the occasional nine warlords. His ability would also see multiple changes in an attempt to increase his playability though this was to very little success.
18. Lissandra
Moonlight and Dazzler traits are set to leave with the launch of Festival of Beasts. Lissandra was arguably the worst Moonlight and Dazzler unit. She would more likely end up playing a supportive or front line role for a Diana or Aphelios carry.
The Dazzler trait did start off strong this set, but due to subsequent nerfs it was relegated to its current form where it serves are more of a complimentary piece to the composition rather than the main focus.
Her own spell could not consistently apply the dazzler debuff to multiple units. All this results in yet another decent synergy unit in the right situations but not one worth running more often than not.
17. Vayne
Vayne is quite simple. She was a one cost dusk sharpshooter who could dish out the decent damage for the early game. Though If she were to be 3 starred, she could serve as a strong primary or secondary carry in both Dusk and Sharpshooter compositions, ultimately dominating the board.
16. Nami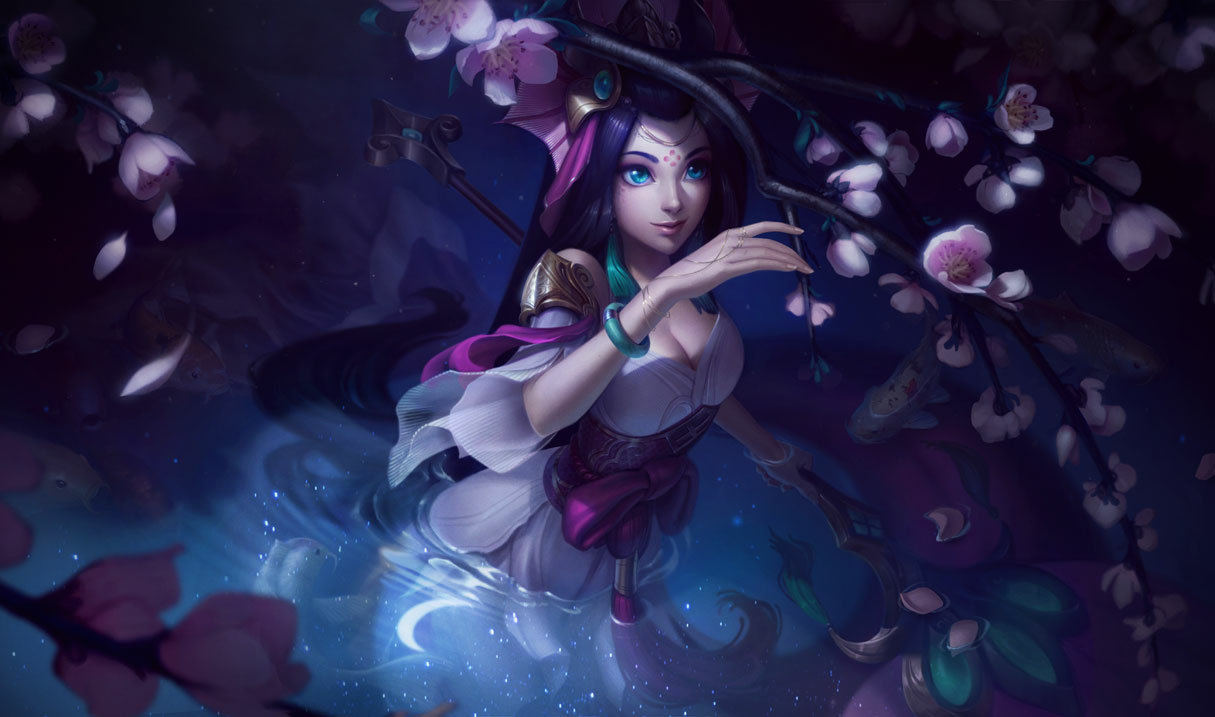 Nami earns a spot above her fellow one cost units due to the crowd control offered by her bubble. While arguably unable to match Vayne's damage, her mage and enlightened traits combined with a Luden's Echo could lead to a full lockdown of the enemy team should they not have Quicksilver Sash.
15. Lux
Next Dazzler on this list is Lux. She earns her spot also for the crowd control she brings to the board. This along with her Divine trait meant she would be a staple whenever the Divine compositions would pop up in the metagame.
14. Sylas
Sylas earns his spot due to the strength of not only his traits but his ability. The Brawler trait was one of the premier frontline options for the majority of the set. Coupled with a Moonlight trait opening up the potential for him to hit four stars. His spell which makes it harder for enemies to cast their own is a cherry atop a rather well-made cake.
13. Evelynn
The Shade trait was a new trait to set 4 which allowed its units to every so often turn invisible and drop aggro while diving backline units. Evelynn would use this along with her last caress to great effect to eliminate key carries the enemy had on hand. The fact that her Cultist trait allowed her to summon a Galio to aid in battle, was the icing on the cake.
12. Thresh A solid front liner with a great combination, Thresh was one of the best early game Vanguards. His Dusk synergy only requiring one other unit to activate ensured he could be easily splashed into various compositions.
11. Jinx
For the first time in TFT history, Jinx got a new ability to go with her new appearance. Rather than ramping attack speed and splash damage, she got an area of effect stun. This combined with Sharpshooter ricochets could cause enemy teams to be locked up for a while should they be standing to close. Pair this with fortune's item and gold drops on wins, Jinx was a unit sure to bring a smile to your face.
10. Aphelios
Aphelios was the ultimate moonlight carry and one of the best two cost champions in this entire set. Aphelios saw a lot of play in both Moonlight and Hunter compositions. His turrets would prove to be a headache to balance due to their interactions with the game's items and had to be retooled a few times.
9. Ezreal
The first legendary on this list. Ezreal barely cracks the top ten due to the versatility of his ultimate. However, he lacks the flexibility of his fellow 5 cost units. He struggled to even find use in the compositions that could make use of his traits as Elderwood preferred Ashe as the team carry and Dazzler compositions were few and far between.
8. Lillia
Lillia rises above Ezreal as she would see some play in Dusk and Mage compositions. Despite the less impressive ability Lillia's crowd control, bulkier nature and traits made her the more appealing legendary.
7. Cassiopeia
The power that Dusk brought in Set 3. Cassiopeia the Dusk Mystic was another premier unit Providing extra magic resistance is always nice but her area of effect stun meant that with appropriate positioning she could devastate enemy teams.
6. Ashe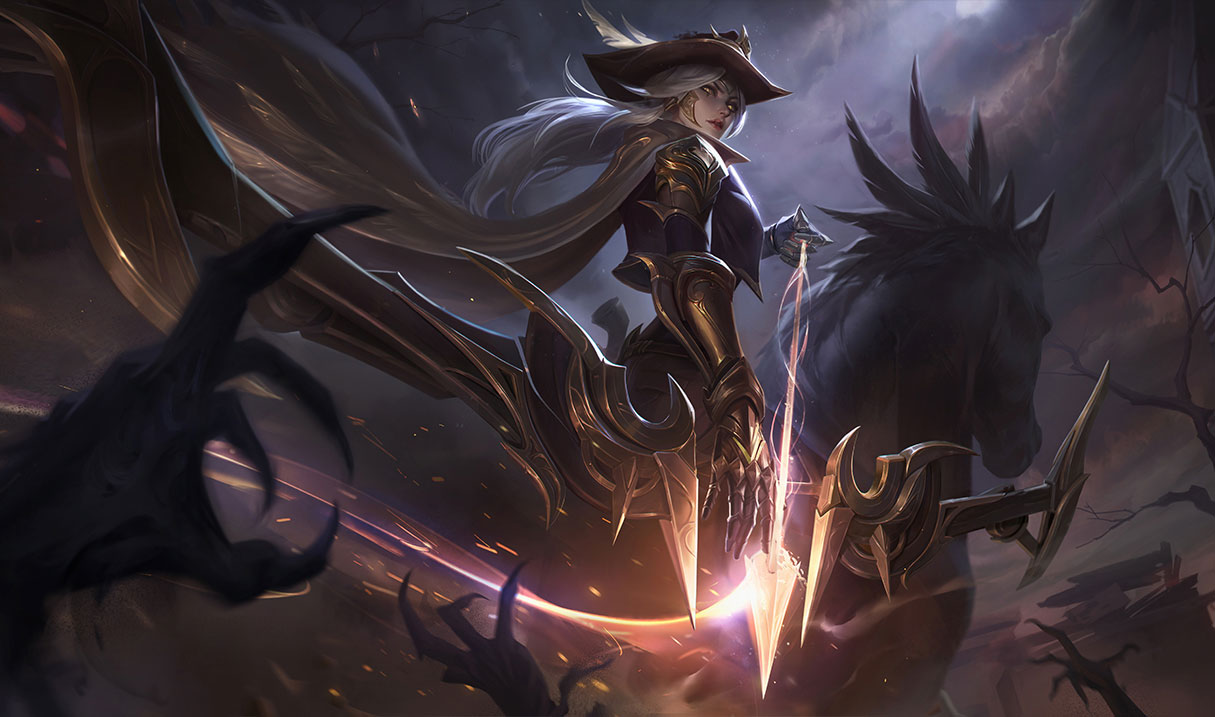 The Queen of the Frejlord did not do too badly for herself this patch. Having been in TFT since the beginning in one form or another it is sad to see that run end there. She served as primary carry for a Brawler, Elderwood and even Hunter compositions. It felt like she never felt out of meta the build she used just changed.
5. Riven
The main carry for Dusk carry compositions. The start of the set saw people rushing to find a chosen variation of her and 3-star her for an instant first place. Her Keeper trait ensured you could always splash her into a late-game composition. She could use a variety of items. There was just a lot to love about Riven this set.
4. Jhin
The Cultist maestro earns his spot for his high damage. His fourth shot's incredible burst potential coupled with Sharpshooter ricochet marked the end for any unprepared opponent. Add to this the potential to summon a devastatingly powerful Galio from his Cultist trait, it is easy to understand why would want a Jhin by your side.
RELATED: League of Legends: Jhin Season 11 Guide – How To Play, Best Builds & Runes
3. Ahri
Ahri is a spirit mage but she doesn't really need her traits. Her spirit bomb ultimate is capable of wiping out the entire enemy team. The balance team had to make it so that should the channel be interrupted it would deal less damage. She has been played as both front line and backline as a Spirit bomb could be the death knell for an unprepared opponent.
2. Warwick
Warwick's triple synergy of Divine, Brawler and Hunter made him a force to be reckoned with. Providing peeling, damage and being a tank, he was truly a sight to behold. Versatile as he could use a wide range of items to achieve success. It is safe to say the TFT community will not be forgetting the dreaded Warwick's anytime soon.
1. Kayn
The final unit might be a controversial one but Kayn earns his spot not only because of his raw power but also by being one of the few units who can actually 1v9. 3-star Kayn is very much a chase fantasy and therefore rarely ever seen, but when he does it, there is very little that can stop him.
His other star variants are arguably still strong in their own right and should you ever find yourself with an extra slot in the late game you can't go wrong with a Kayn.
TFT Set 4.5 Champion Expectations
The changes which have been confirmed so far for TFT Set 4.5 and the Festival of beasts are definitely exciting. From the return of incredible units like Kayle, Olaf and Swain to completely new units like Tryndamere and Samira. This update will be a major shakeup to TFT and could provide an opportunity to gain some new players.
What do you think about our ranking of the units being removed from TFT through Set 4.5? Are you excited for the new units taking their place?
Also, if you're enjoying our content, please share it with the buttons below! Make sure to follow us on Twitter and check out our YouTube Channel for more great content from the Gamezo Team!