Playoffs of the LEC 2021 Summer Split are just around the corner, while we wait we thought about the most used champions and their most used skins so far!
Among the several skins present in League of Legends we present you the players' favorites of the current Split.
Lunar Beast Viego
Released in competitive at the beginning of the split, Viego has been at the center of the attention since day 1. He has been released at the beginning of this year along with the Ruination storyline that will accompany us throughout the year and together with his only (for now) skin of the Lunar Beast skins line.
Former leader of a past Lunar Ox Squad, Viego decided that they would fight the Lunar Beast and actually defeat it. His plan ended in tragedy as he watched the rest of his squad be devoured.. including his wife.
Muay Thai Lee Sin
Lee Sin has also made a big comeback with one of his 14 skins: Muay Thai. During this LEC Summer Split his skins varied a lot, but this was the favorite among the others.
Known as "the art of eight limbs", Muay Thai is a multidisciplinary fighting style practiced by boxers for centuries. Lee Sin, who has mastered many forms of hand-to-hand combat, is among its greatest champions.
Omega Squad Tristana
With 52% win rate, Commander of the Omega Squad Tristana has been one of the teams' favourite ADC (and mid laners) this split. Commander of Omega Squad, Tristana has made it her policy never to retreat unless she's returning fire the entire way home. She calls it "advancing backwards."
Marauder Alistar
Alistar as well has been picked frequently this Summer Split, and among the several skins used Marauder Alistar has been chosen the most by players. Though the great armies of the Magelord Empire have vanished into antiquity, their modern descendants uphold the vicious brutality of their ancestors. Alistar, a prime specimen of the beastmen hordes, now fights for the same culture that conquered his own people so very long ago.
Battle Academia Leona
This skin in particular has been on the rift during the LEC Summer Split almost as much as it's champion!
After being selected for the yearly cross-academy tournament, Leona sharpened her combat prowess almost every free moment she had, knowing she had to beat out other top-ranking students from rival schools like Durandal, Babylon, Amrita, and Sharur. Her bloodlust now honed and her shield at the ready, she will pummel anyone who challenges her into a meaty pulp.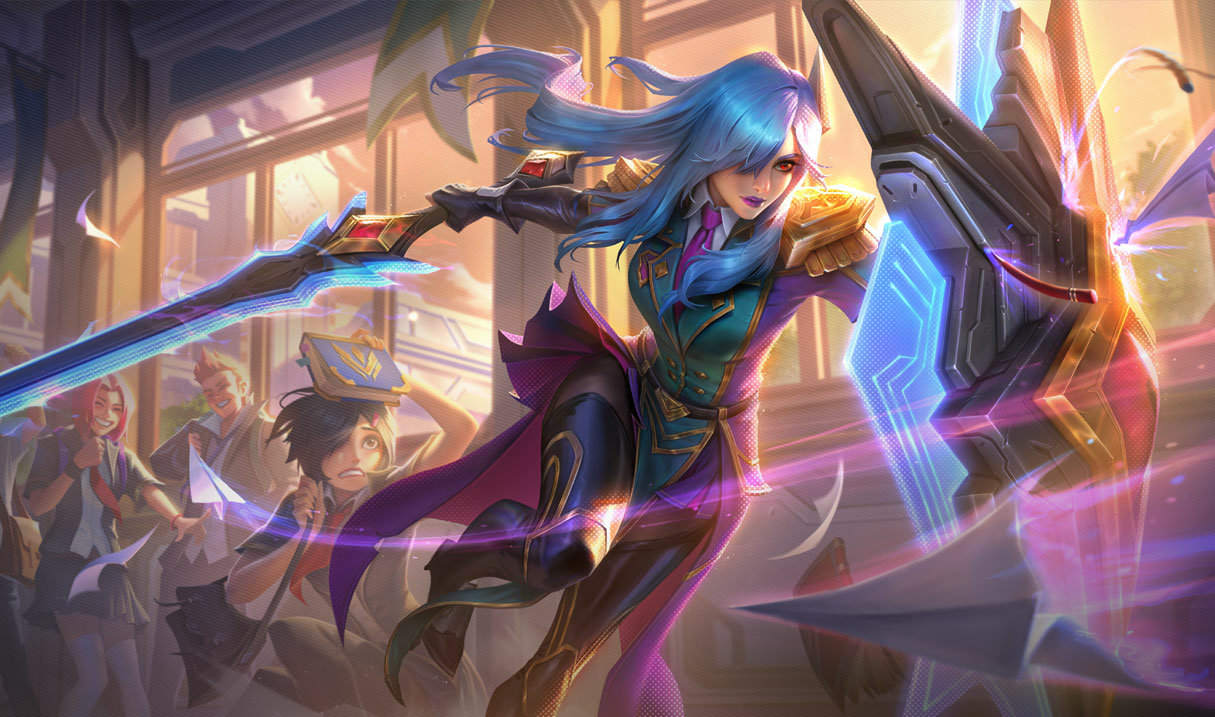 Project Lucian
Not as popular as Tristana, Lucian had his own share of battle on the rift this split as well (and not just in the mid lane). Although this is not one of the most recent skins for this champion, it has proven to be the most popular so far.
Once a sentinel within the Command Line, Lucian has seen PROJECT for what they truly are. His dual ion-core Lightcaster pistols now serve G/NETIC and the human rebellion, bringing down their technological oppressors with brutal efficiency.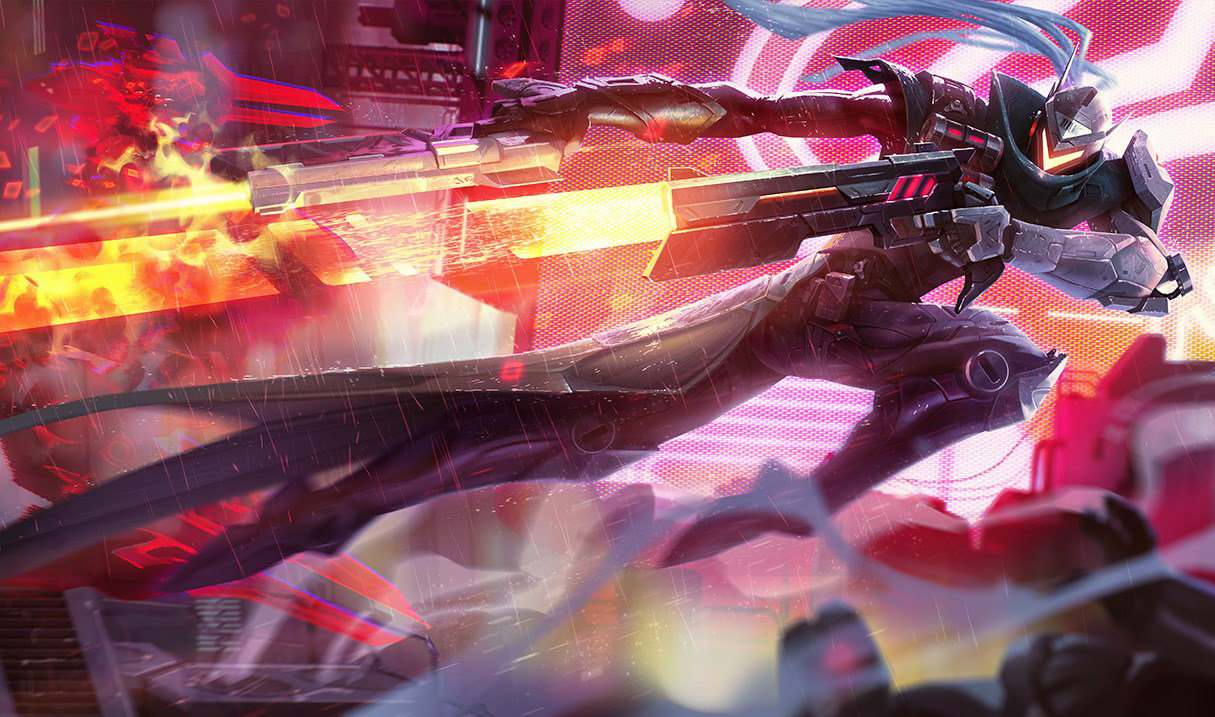 Dark Star Varus
With a win rate of 65% Varus has been one of the most picked ADC for this split. Along with his most recent skin (Project Varus) Dark Star Varus and his chromas has been dominating the rift throughout the summer season!
An interstellar titan containing multitudes within his eldritch mind, Varus serves the all-consuming Dark Star, a dread singularity born in the darkness of deep space. His arrival is a cataclysmic extinction event, erasing entire planetary systems as if they were never there.
Super Galaxy Rumble
In the first half of the split you could see Rumble everywhere in the jungle! For certain this was a great split for the little yordle. However despite having a perfectly-themed skin for the role (Rumble in the Jungle), players choose to defeat their opponents with the help of Super Galaxy Rumble!
Founder of the Super Galaxy Defense Force, Rumble always dreamed of saving the world… with his "explosive face-melters" and "courageous giga-guards". To this day, his allies still have no idea what those terms mean, but they don't question it.. because a yordle operating a volcanic flame-spitting mech can be a very volatile thing.
Shan Hai Scrolls Nautilus
The Titan of the Depths floods the rift with magma with his latest skin released! Although players have been indecisive whether pick him or his basic appearance, making thus the first tie of this list!
A guardian who helped seal the mad god Jhin within a holy waterfall, as depicted within the mysterious painting known as the Shan Hai Scrolls. Over the millenia, Jhin has whispered of power, freedom, and true godhood to Nautilus, until he finally released him. Now twisted with anger, Nautilus's rivers run not with water, but molten magma.
Project Renekton
Last but not least another project skin among the most used Skins during LEC Summer Split! This time a more recent one: Project Renekton.
A hybridized warrior taking inspiration from extinct fauna, Renekton is the perfected version of PROJECT's crossbreed superweapon project. Released to aid the City in its fight against the Program virus, Renekton's seemingly endless rage is useful for now… though his belief that he can "see beyond the soul" is increasingly disconcerting.