From the release of new duelist, Yoru, to agents buffs and nerfs to new skin bundles, January 12 will definitely be bringing many exciting gifts to VALORANT players all over the world. Here's VALORANT Episode 2 Early Patch Notes!
Even with VALORANT's success in the industry despite being a young game, updates and new patches is essential for the video game's longevity. As we countdown to the start of one of the biggest chapters thus far of VALORANT's story, some early patch notes has been shared to the community.
VALORANT Episode 2: Agent Changes
One of the earliest announcements was the changes to be made to one of the first agents released, Brimstone. Despite his fair abilities and kit, his popularity in the competitive scene seems fairly stagnant. Therefore, Brimstone will be receiving some buffs to support him in Episode 2.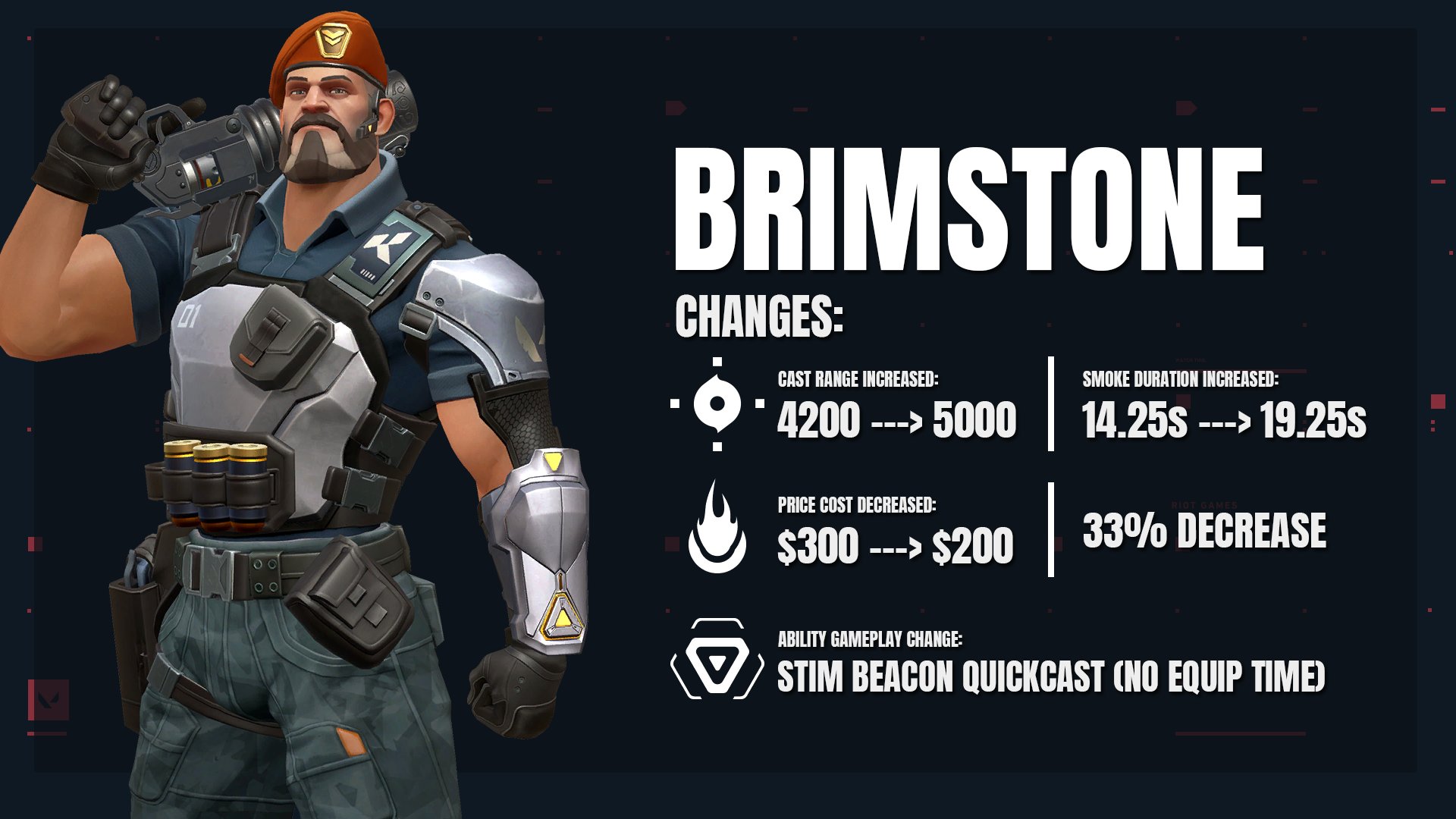 Sky Smoke Cast Range increased from 4200 to 5000. This means his map will have more visual for Brimstone to choose where to place his smokes. Its duration is also increased from 14.25 seconds to 19.25 seconds.
Incendiary cost is lowered from $300 to $200.
Stim Beacon will be casted quicker and taking out its equip time.
RELATED: VALORANT: Developer Confirms Upcoming Brimstone Changes
Another agent seeing some changes is Omen. Opposite to Brimstone, Omen will be having some of his abilities nerfed. Fans did not exactly expect changes to Omen to happen, however some suggest that this is to give the new upcoming agent, Yoru, some more spotlight.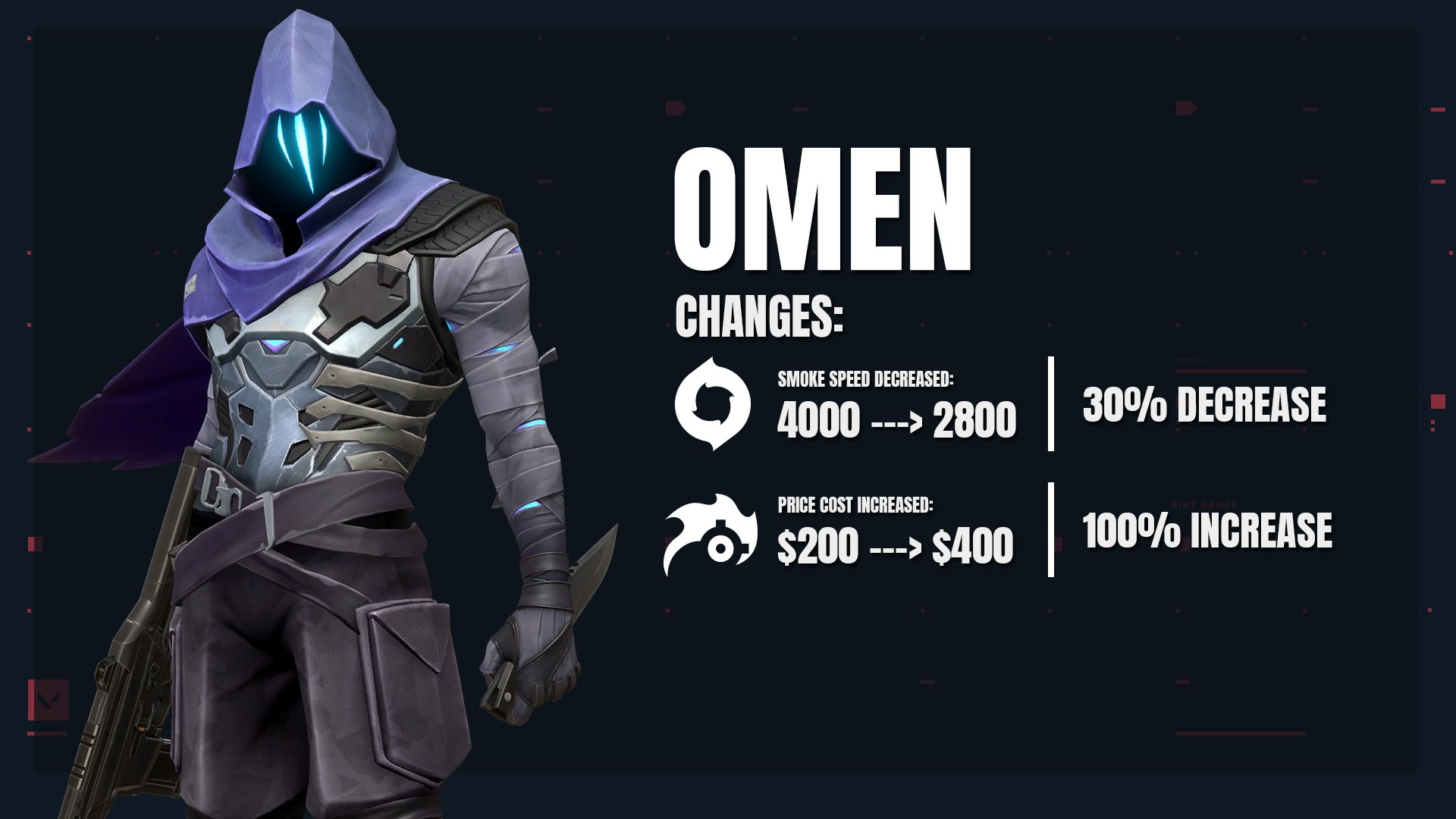 Dark Cover's travel speed is decreased from 4000 to 2800
Paranoia's cost increased from $200 to $400.
Classic Pistol Nerf
For a 'no-cost' gun, it can wreak quite the havoc and therefore will be receiving a nerf in Episode 2. The spray control for the gun spreads more dramatically when continually fired, forcing players to see the real value of using the classic 'free' gun.
'Run It Back' Skin Bundle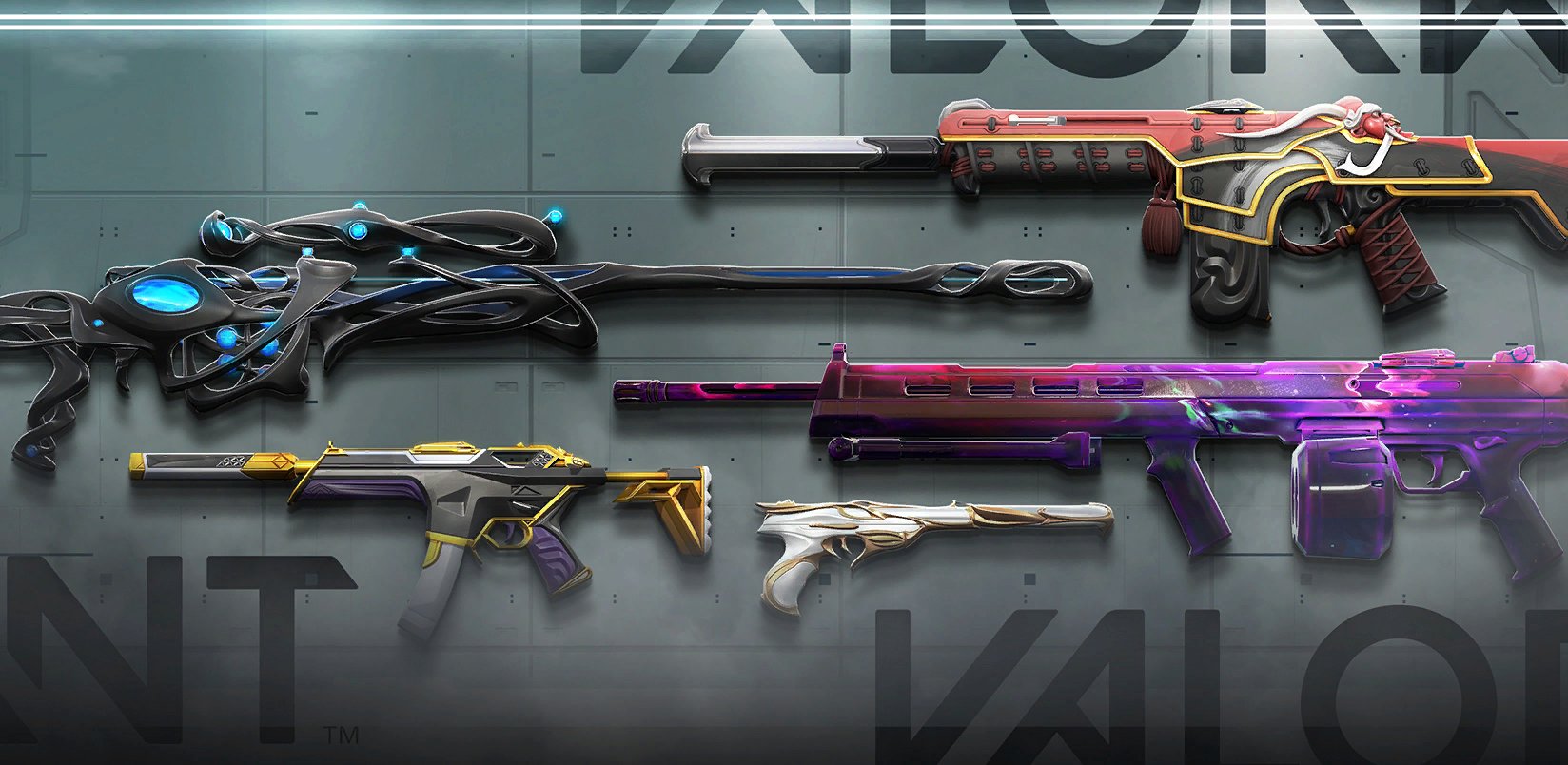 The 'new-but-not-really' skin bundle features skins from previous collections and may include weapons such as Oni Phantom, Prime Spectre, Spline Operator, and Sovereign Ghost. The perfect bundle for fans who would rather have some variety in their skin options than complete sets.
RELATED: VALORANT: New Agent "Yoru" Releasing With Episode 2
Further on Episode 2's Battle Pass also offers new skin designs such as the Aerosol, Outpost and Infinity sets. A lot of anticipation is building up for the release of Episode 2, especially Yoru's release. VALORANT Episode 2 Early Patch Notes are definitely settling some nerves from the excitement. Who knows if what we know so far is all that's coming soon, maybe Riot still has some tricks up their sleeves?
Like what you see? You can check out more League of Legends news on Gamezo here! Also, be sure to follow @GamezoGG on Twitter and check out our YouTube Channel for more great content from the Gamezo Team!